Sometimes life becomes so busy that I feel like the days slip by without me really noticing them.  In winter especially, when the days are short, it is not unusual for me to head to work in the dark and head home in the dark and only experience the outside world for the few minutes that I am outside with my students at the end of the day.  Even the days that I am now working from home sometimes pass by in a blur in the midst of time-sensitive projects and the drive to "get it all done."
Yesterday morning, feeling under-the-weather, but with a huge to-do list before me, I got up early and headed outside to the mailbox.
And I looked up.
And to-do lists were forgotten, the cold went unnoticed, and I just stopped.  And breathed,  And enjoyed. 
How can you not stop when you look up and see this: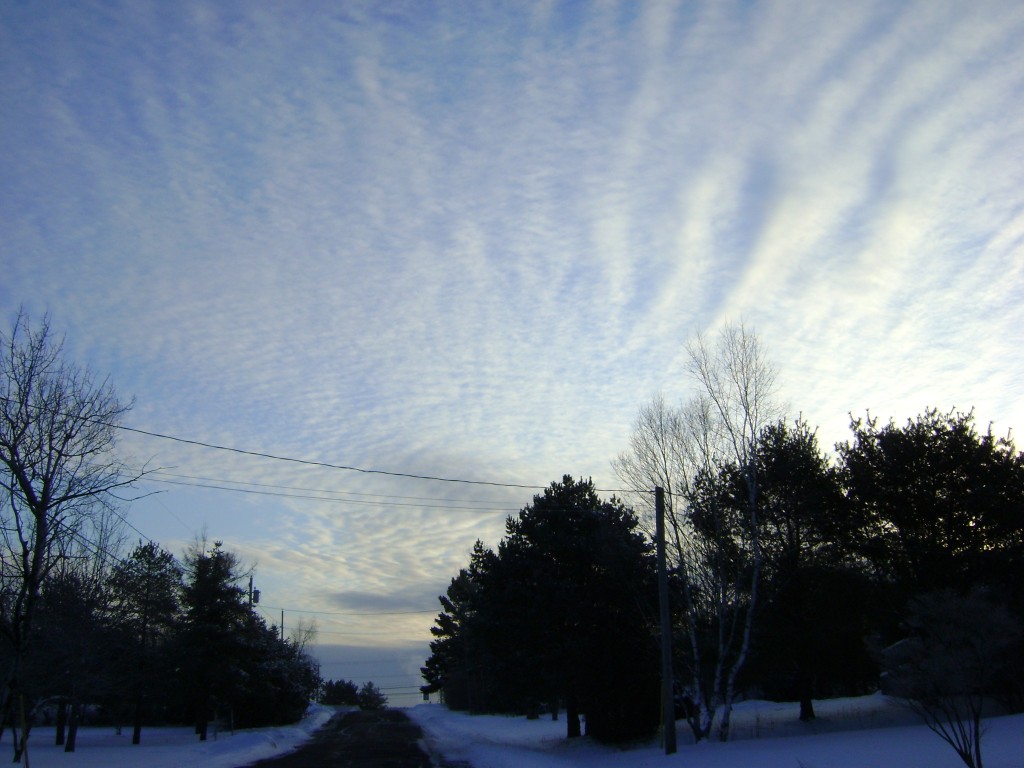 Clouds like a sunburst, textured like waves against a blue winter sky.
7:30 in the morning, kids walking to school, cars heading to work, and I'm standing in the middle of the road staring at the sky.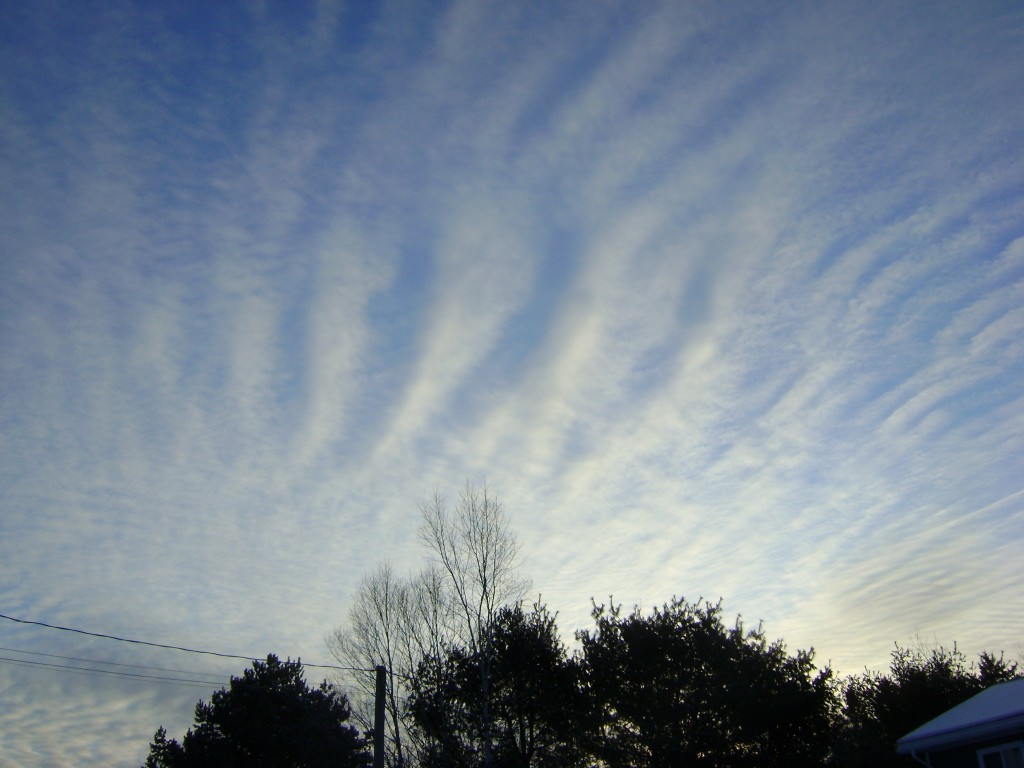 Then with renewed energy and a deep gratitude I headed back towards my busy day. 
It's amazing the beauty that we find when we stop and look, isn't it? 
What beauty surrounds you today?