Remember my list of projects for the finish-a-long?  10 months (and a little more) before Christmas and my tree skirt is done!!

(Never mind that I started it in November…it's much nicer to think of being really early than really late, don't you think?)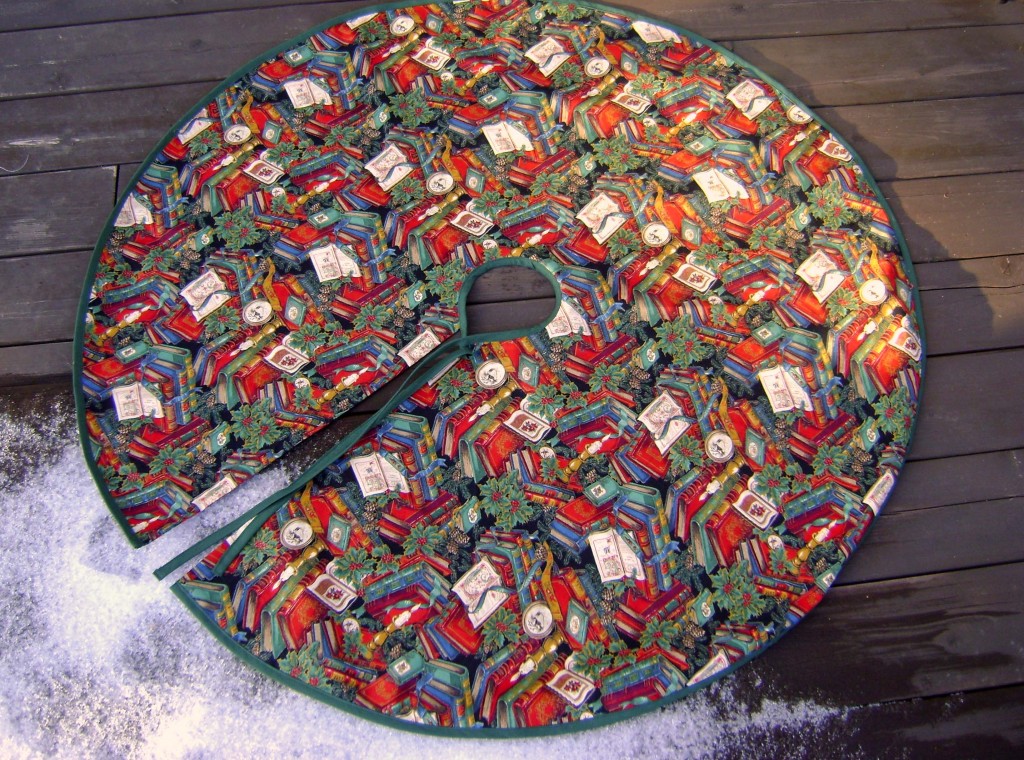 It's super simple, just two layers of fabric encased in bias binding (which I made myself.)  It's completely reversible in case I get bored with this side, which I can't imagine happening because  I LOVE this side.  Being the bookworms that we are in this house, I think it's perfect!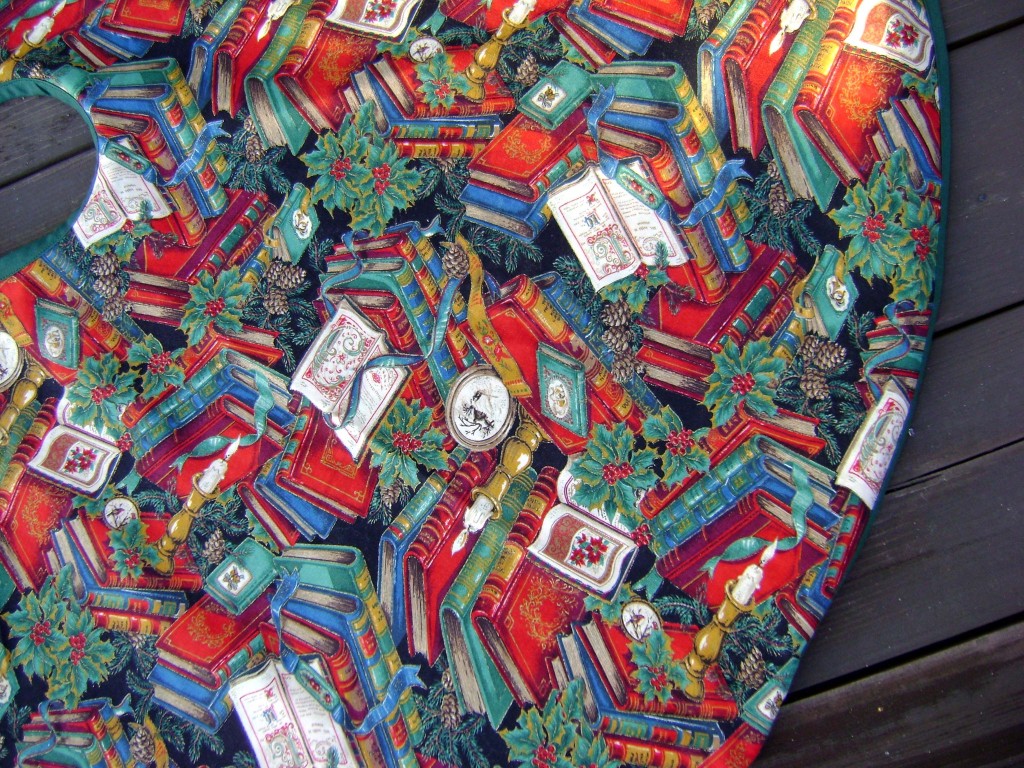 And now there is one less UFO trying to take over my sewing room….