With Christmas on its way, and inspired by Joy to the Earth, I thought it might be a good time to share a tutorial for making earth-friendly envelopes.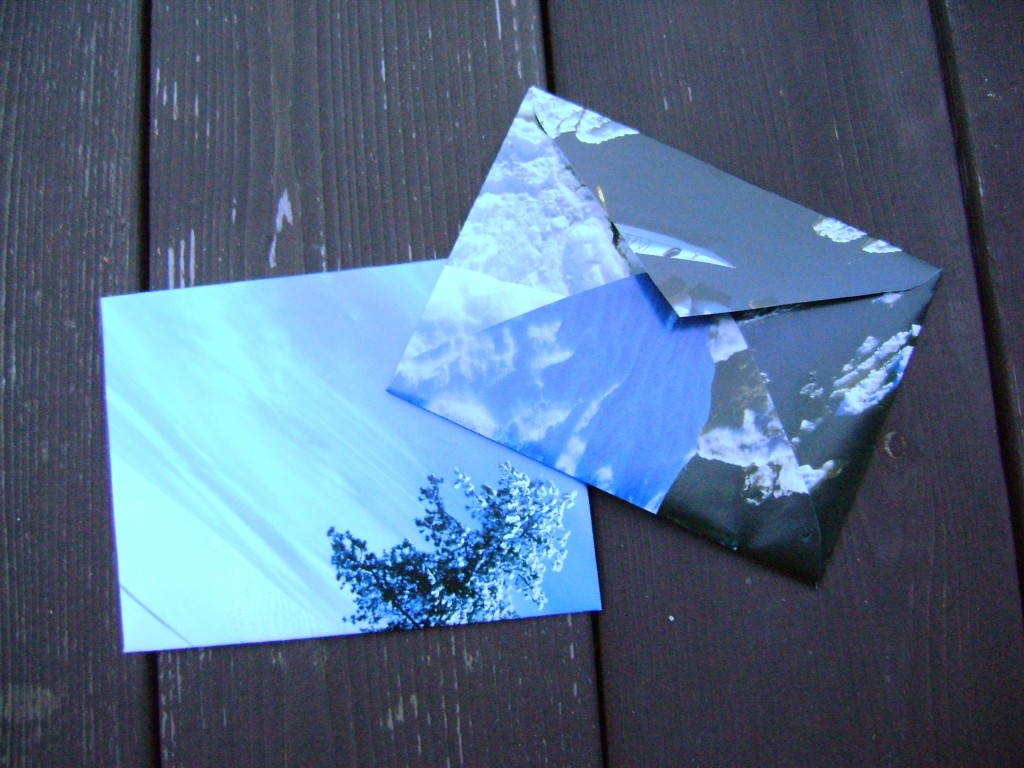 I have created my own envelopes out of old calendar pages since a friend first sent me a letter in one when I was away at university (thank you Laurie!)  Many years later (never mind how many!), I still have that original envelope and continue to use it as a pattern when making my own.  I have also found an easy way to make these envelopes in any size, without a pattern,  to suit perfectly a handmade card or letter.  I often use old calendar pages, but have also made them from magazine pages, old maps, and engineering drawings my hubby brings home from the office.  You could also use old sheet music or pages from books headed to the recycle bin.
Materials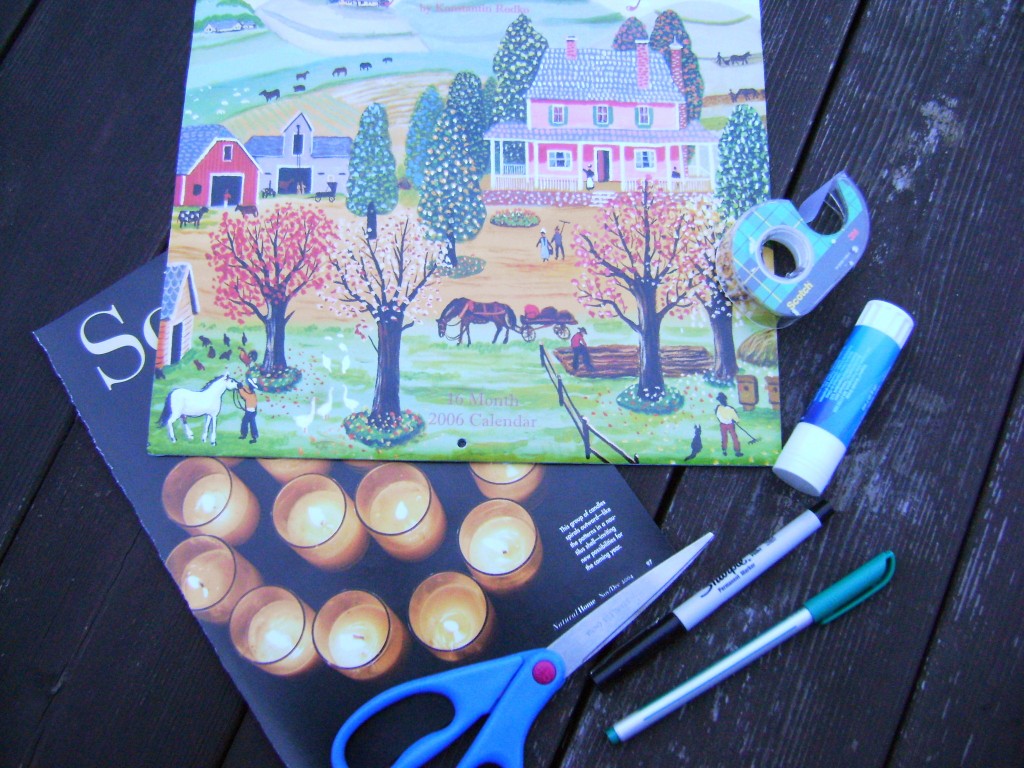 You will need: paper (see above for ideas), a marker or pen, scissors, and a glue stick (or tape, although I personally prefer glue.)
Two Ways to Make a Pattern
If you aren't lucky enough to have a friend send you an eco-envelope that you can take apart and use as a pattern, there are two ways to make your own.
1. Use an existing envelope
Find an envelope in your stash or recycle bin that is the right size and carefully open it up.  You now have an envelope pattern!  (as a side note, some envelopes are designed in such a way that they won't fit on smaller papers, such as a magazine page.  If this is the case with yours, try option 2.)
2.  Create one from scratch (it's easier than it sounds!)
Place your card or letter on the piece of paper you want to to turn into an envelope.
Fold up the bottom to cover the card.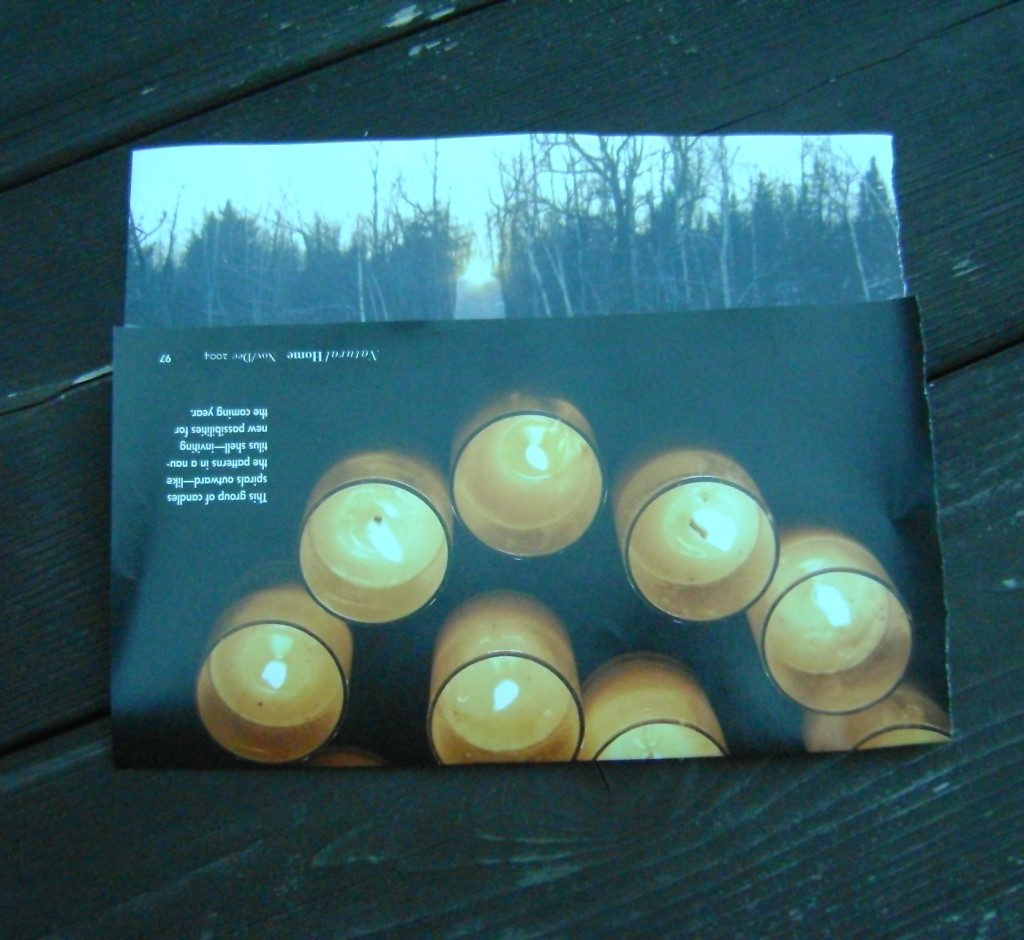 Fold in the sides (leave a bit of wiggle room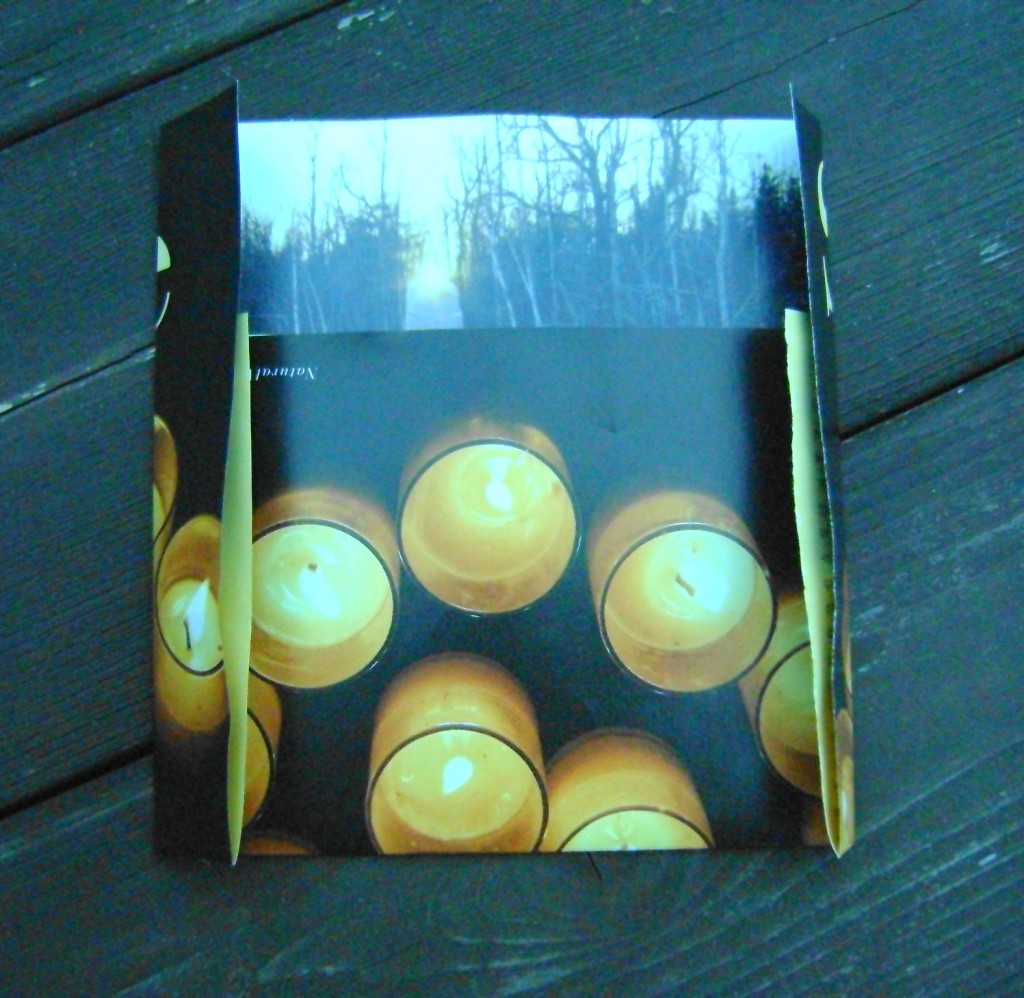 Unfold the sides and fold down the top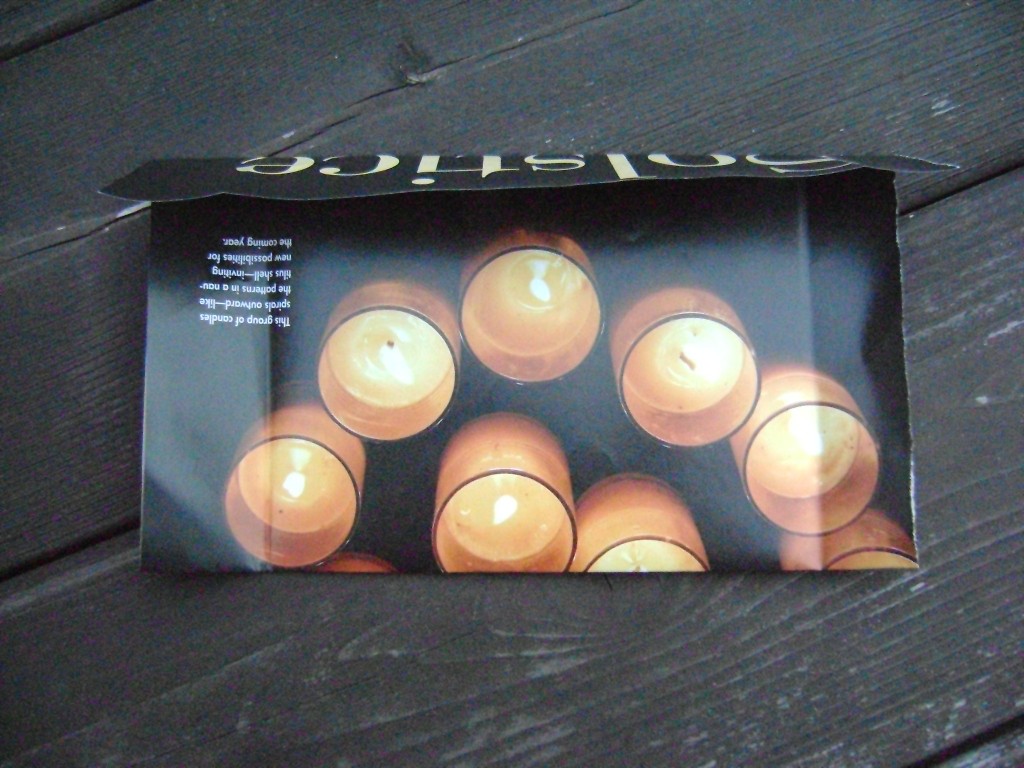 Unfold the paper.  You will notice that the folds have created rectangles in each corner.  Cut out these rectangles.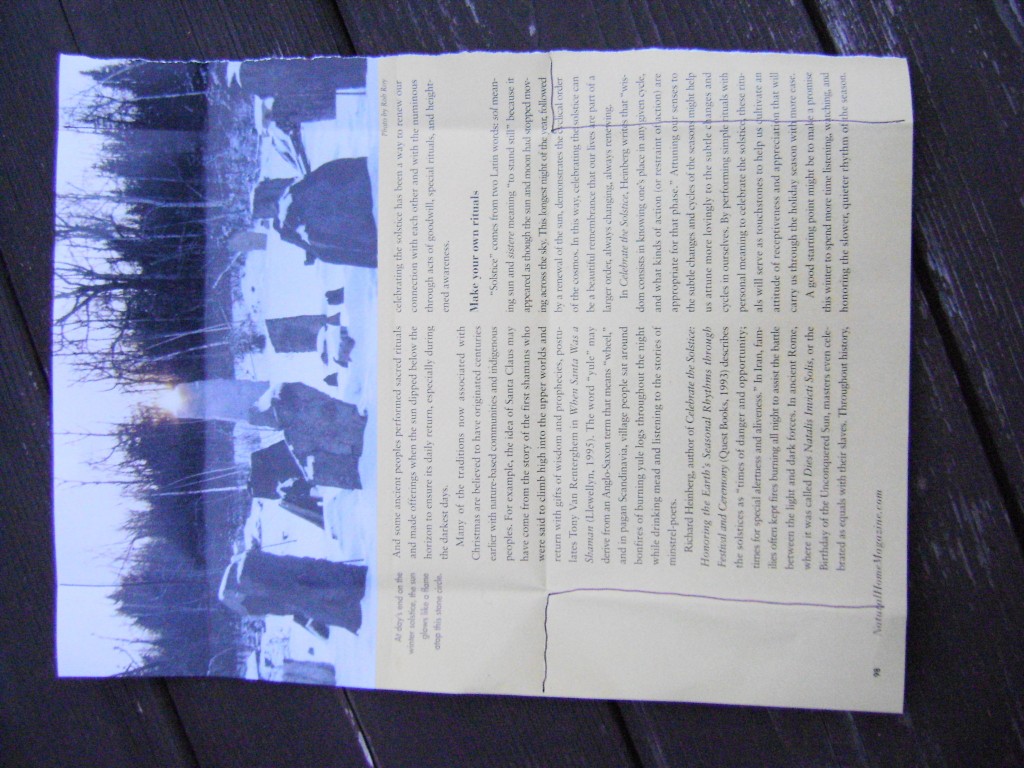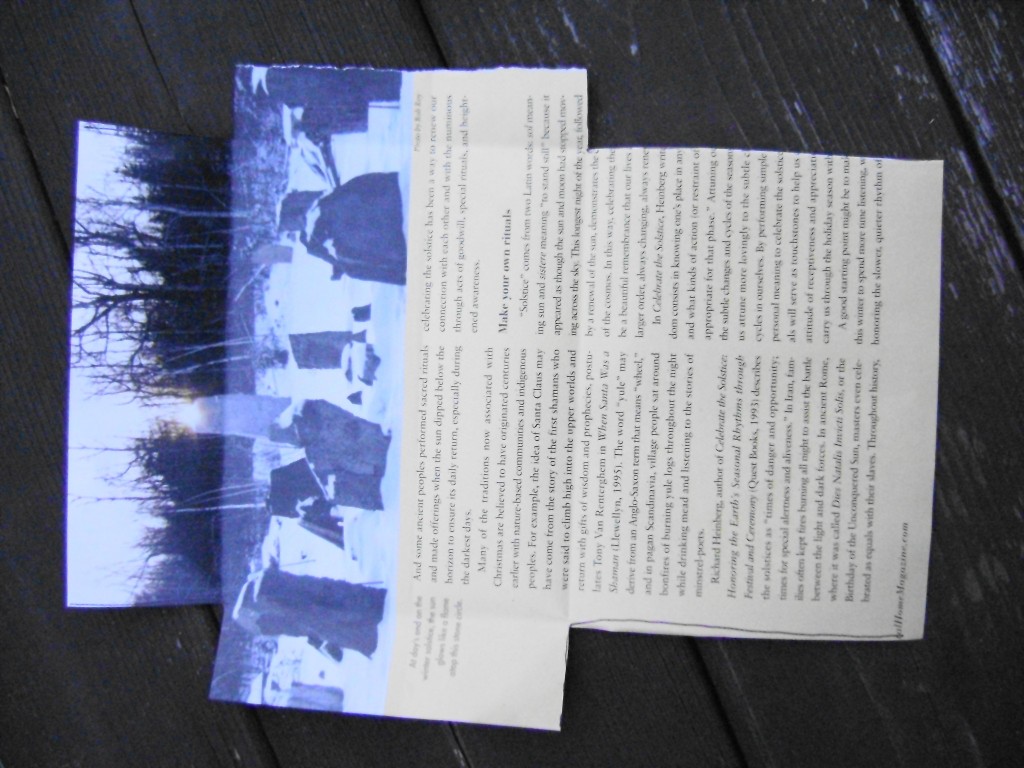 For a neater looking envelope, round the edges.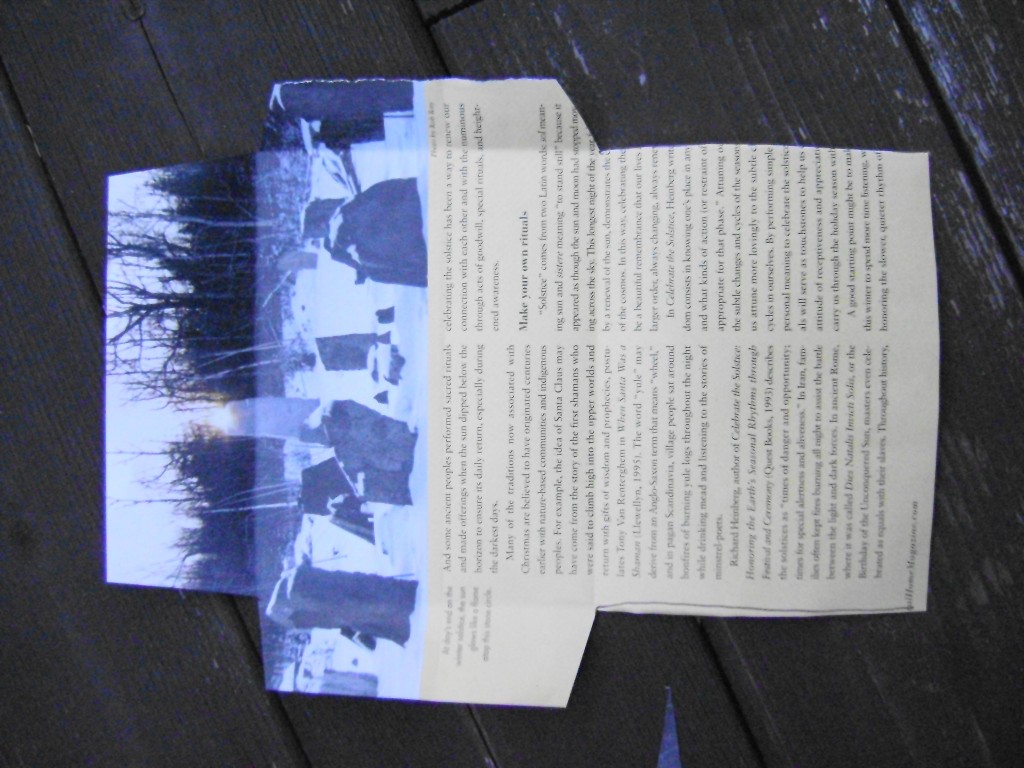 Create Your Envelopes
Trace your pattern onto the back of the paper you want to use and cut it out.  You might want to think about the design and where it will be on the envelope when you do this.  For this paper, I wanted the candles to be upright on the front.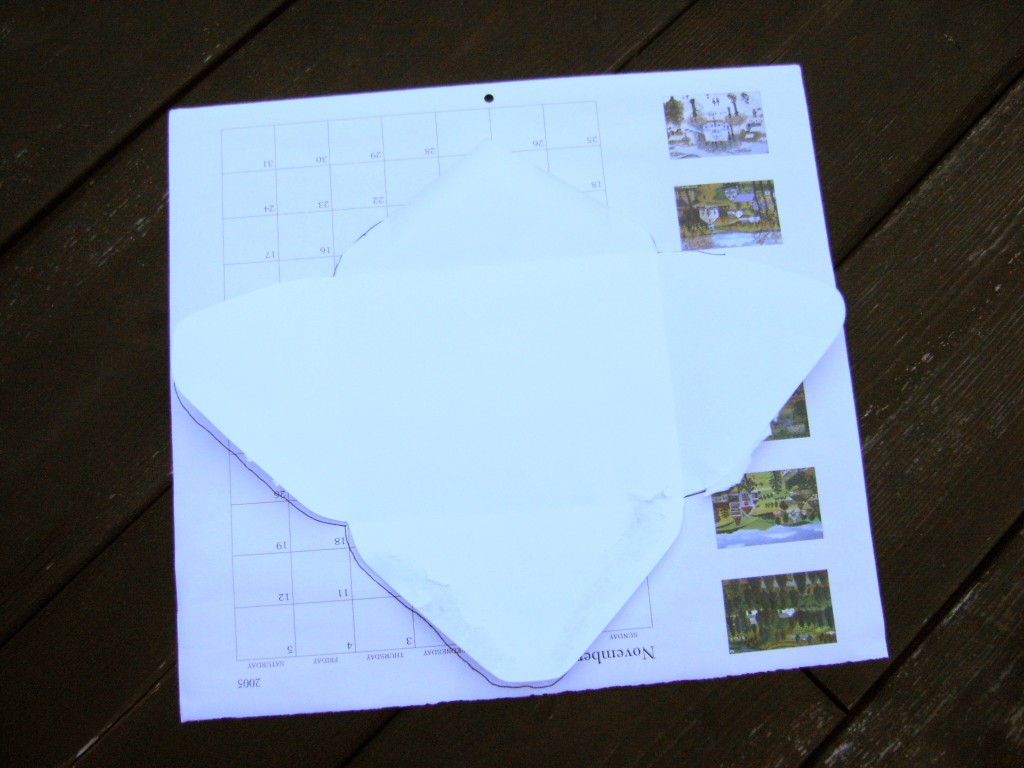 Put glue on the sides of the envelope.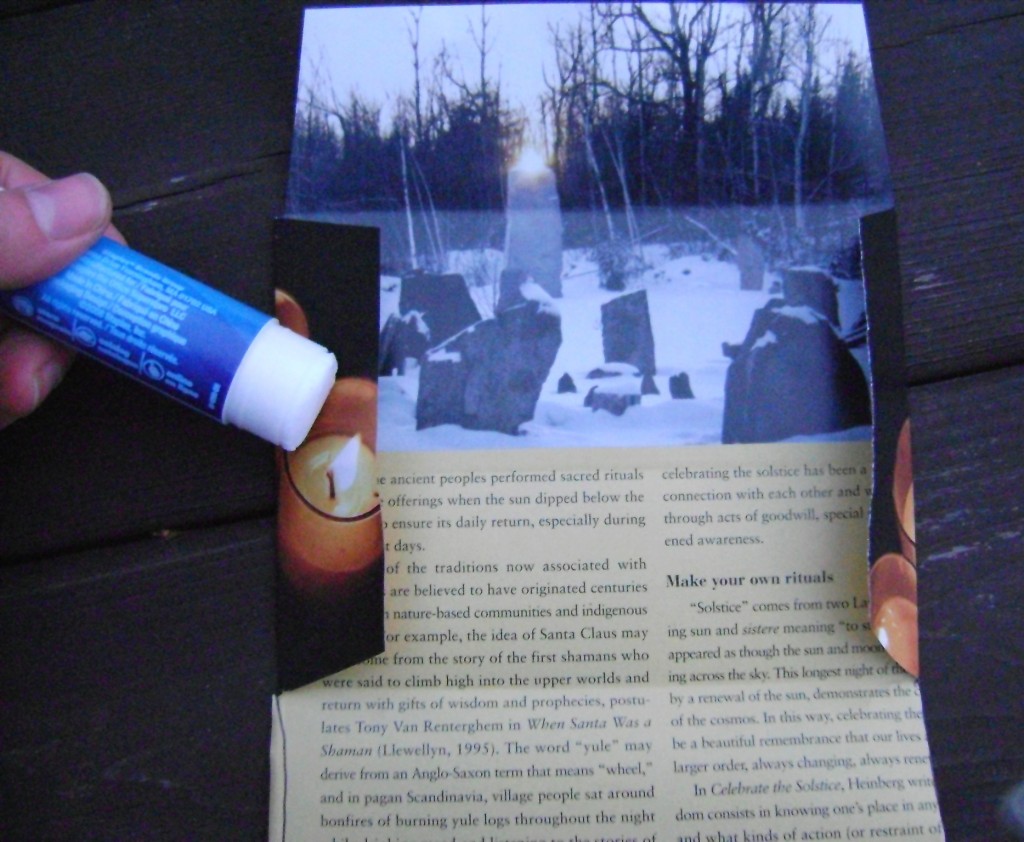 Fold up the bottom and stick it to the glue.  (If you don't have glue, you could also tape your envelope together.)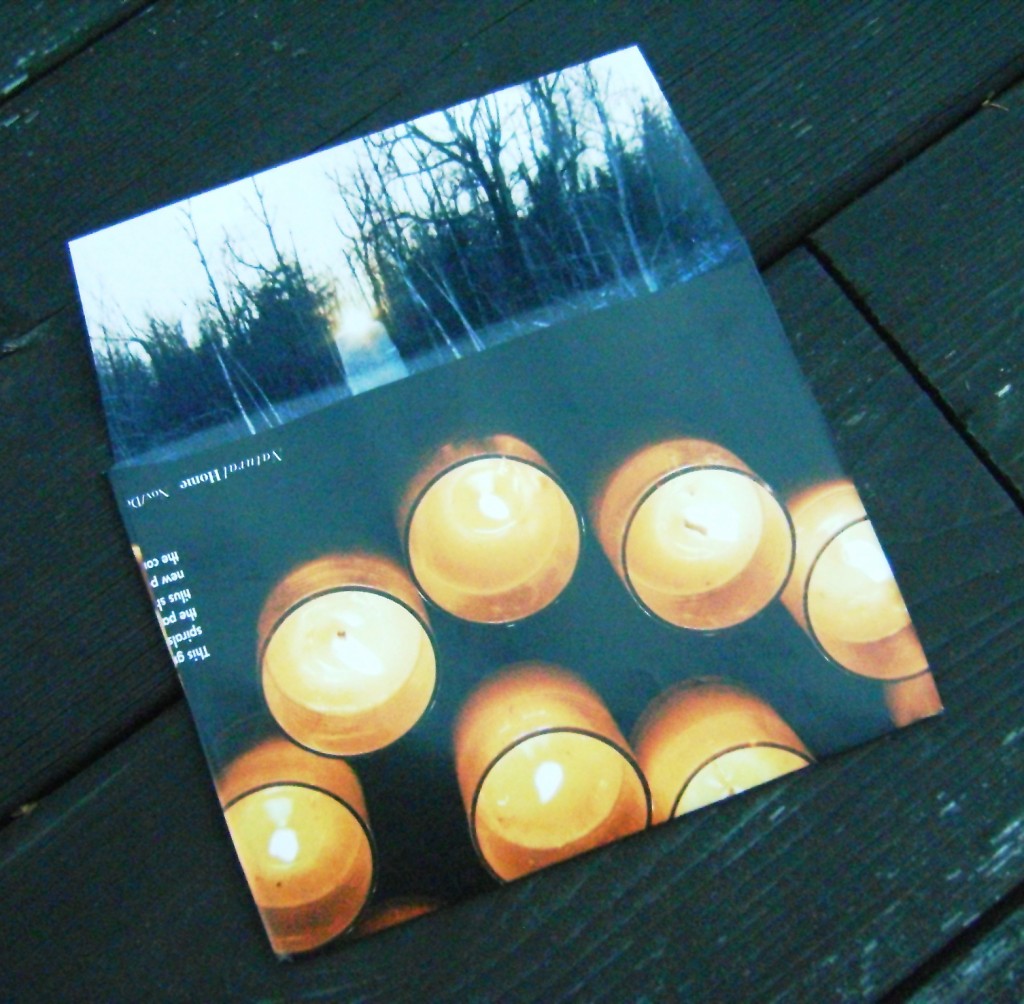 That's it!  You're now ready to mail!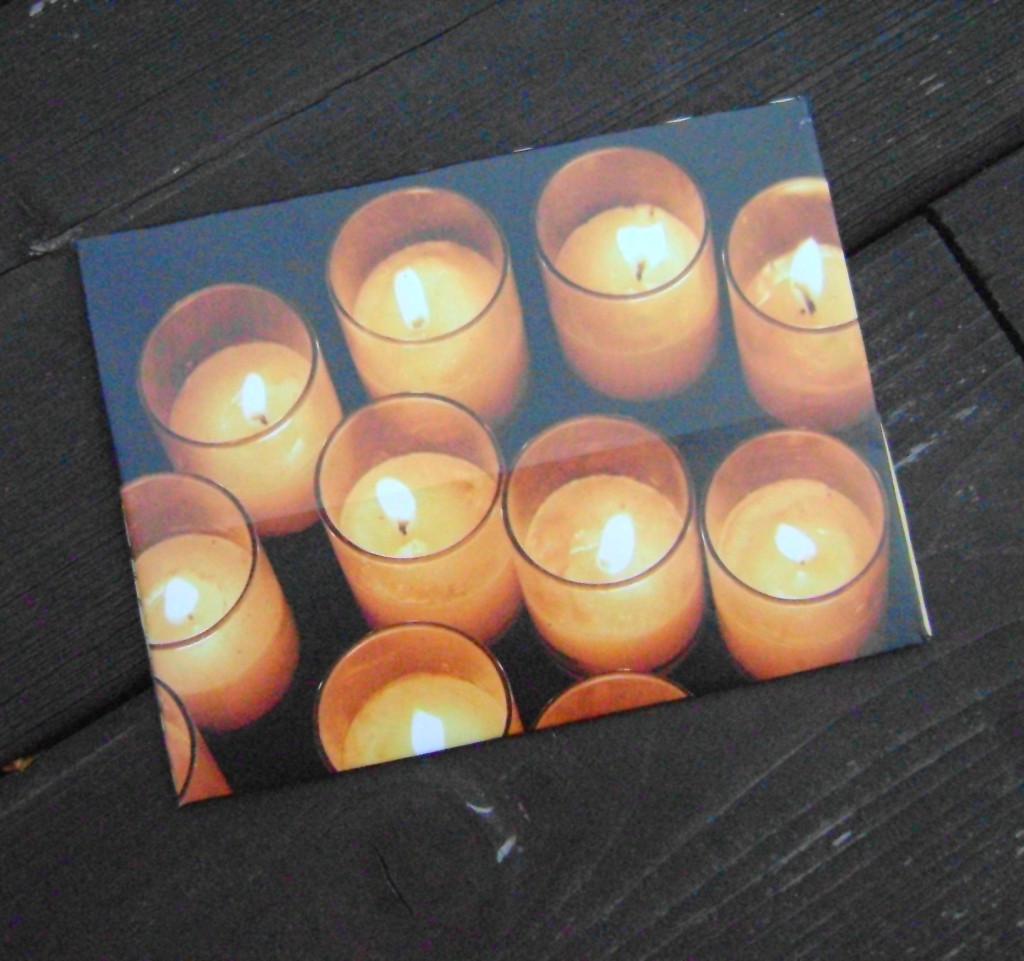 Mailing Tips
Since the envelope flaps are not self-sticking, you can close them with tape, stickers, or with a glue stick.
Use labels for the addresses.  I have a number of blank ones I use for this purpose, but I have also used a piece of scrap paper glued or taped to the front.
Happy mailing!